A wearable breathing trainer for children with dysfunctional breathing symptoms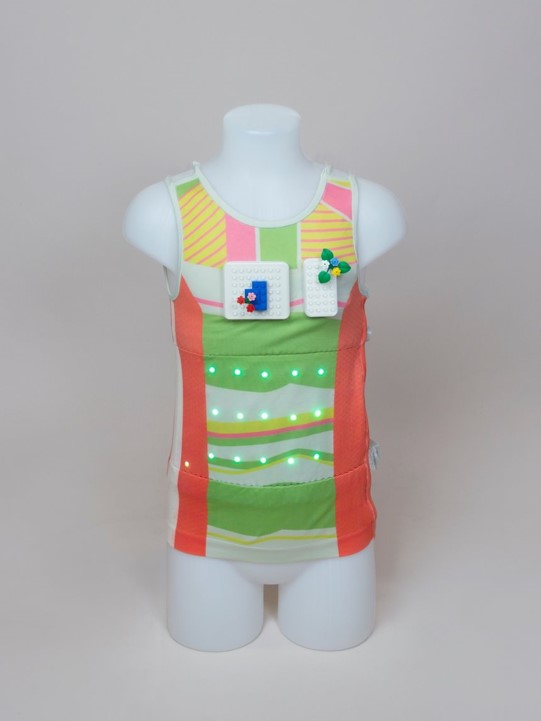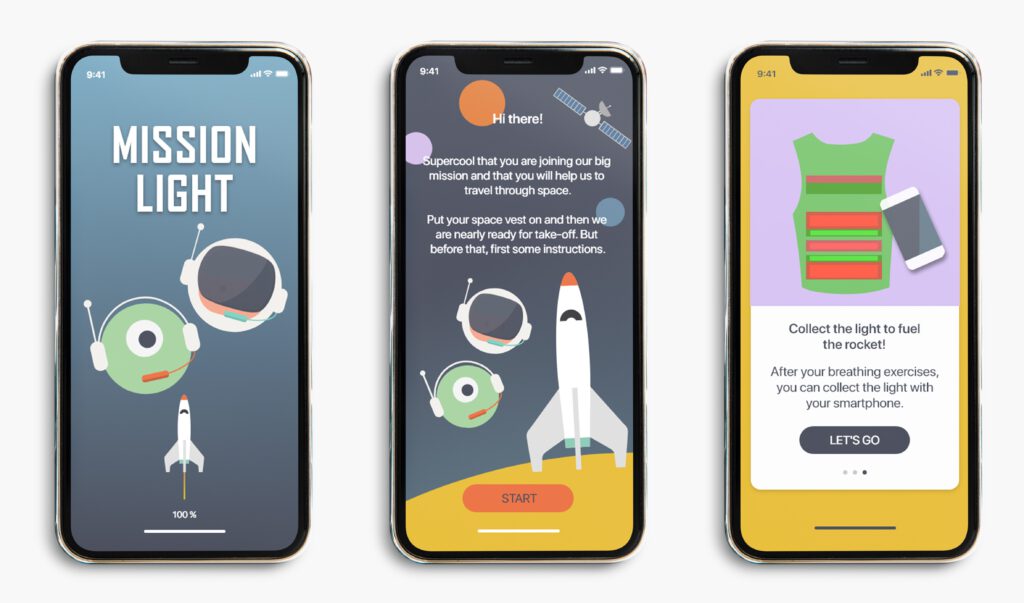 BRISH is a wearable breathing trainer designed to support breathing training at home. BRISH can be used by children with dysfunctional breathing patterns. It can monitor breathing using two RIP bands and provides haptic and visual feedback. BRISH comes with a mobile application that guides and motivates children to practice their breathing daily. 
For our future developments, we aim to monitor and detect relevant respiratory patterns outside the hospital to diagnose and analyse respiratory disorders. Next to this, we are evaluating if the training with BRISH that provides feedback in real time will accelerate the development of self-management and motivation to practice every day. In addition, there are opportunities for doctors and physiotherapists to gain more insight into patients' progress.